Reading is scientifically proven to make you smarter. For entrepreneurs, reading books about starting a business, about their particular industry, and about leadership are easy ways to obtain new knowledge in these areas that will make them better entrepreneurs.
People who read regularly read better, gain useful knowledge, expand their vocabulary, get smarter, develop better brains, and develop more empathy. In short, studies have found that people who read have better and more productive lives.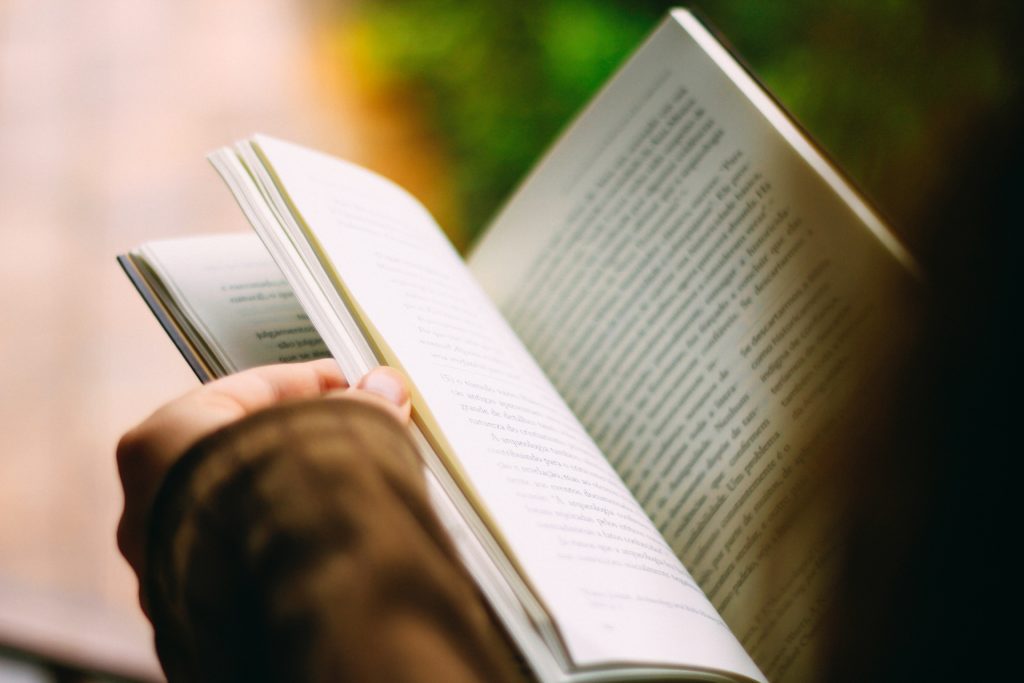 Despite the numerous advantages to reading, one in four adults did not read one single book last year. Not one. And yet, books continue to be written and published. In fact, more books are being written and published than ever before thanks to the accessibility of self publishing.
So, as a leader of a startup or new small business, how do you know what books should be on your reading list for 2019? We have some suggestions!
Simon Sinek – "Start With Why"
Quickly becoming a "classic" business book for all industries. "Start With Why" shows that the leaders who've had the greatest influence in the world all think, act, and communicate the same way — and it's the opposite of what everyone else does. Sinek calls this powerful idea The Golden Circle, and it provides a framework upon which organizations can be built, movements can be led, and people can be inspired. And it all starts with WHY.
Eric Ries – "The Lean Startup"
In this book, the author explains that regardless of what may often seem to be true, it is very much possible to build a successful startup company.
Rachel Hollis – "Girl, Wash Your Face"
As the founder of the lifestyle website TheChicSite.com and CEO of her own media company, Rachel Hollis developed an immense online community by sharing tips for better living while fearlessly revealing the messiness of her own life. Now, in this challenging and inspiring new book, Rachel exposes the twenty lies and misconceptions that too often hold us back from living joyfully and productively, lies we've told ourselves so often we don't even hear them anymore.
Chip Gains – "Capital Gaines"
Now a #1 New York Times bestselling book, Capital Gaines offers readers a ringside seat as Chip relives some of his craziest antics and the lessons learned along the way. His mentors taught him to never give up and his family showed him what it meant to always have a positive attitude despite your circumstances. Throw in a natural daredevil personality and a willingness to do (or eat!) just about anything, and you have the life and daily activity of Chip Gaines.
Jim Collins – "Good to Great"
Using tough benchmarks, Collins and his research team identified a set of elite companies that made the leap to great results and sustained those results for at least fifteen years. How great? After the leap, the good-to-great companies generated cumulative stock returns that beat the general stock market by an average of seven times in fifteen years, better than twice the results delivered by a composite index of the world's greatest companies, including Coca-Cola, Intel, General Electric, and Merck.
Beth Comstock – "Imagine it Forward"
Imagine It Forward is an inspiring, fresh, candid, and deeply personal book about how to grapple with the challenges to change we face every day. It is a different kind of narrative, a big picture book that combines Comstock's personal story in leading change with vital lessons on overcoming the inevitable roadblocks. One of the most successful women in business, Comstock shares her own transformation story from introverted publicist to GE's first woman Vice Chair, and her hard-won lessons in shifting GE, a 125 year old American institution, toward a new digital future and a more innovative culture.  
As the woman who initiated GE's Ecomagination clean-energy and its (and NBC's) digital transformations, Comstock challenged a global organization to not wait for perfection, but to seek out emerging trends, embrace smart risks and test ideas boldly, and often. She shows how each one of us can become a "change maker" by leading with imagination.   

Benjamin Spall & Michael Xander – "My Morning Routine: How successful people start every day inspired"
Part instruction manual, part someone else's diary, the authors of My Morning Routine interviewed sixty-four of today's most successful people, including three-time Olympic gold medalist Rebecca Soni, Twitter cofounder Biz Stone, and General Stanley McChrystal–and offer timeless advice on creating a routine of your own. Some routines are all about early morning exercise and spartan living; others are more leisurely and self-indulgent. What they have in common is they don't feel like a chore. Once you land on the right routine, you'll look forward to waking up.
This comprehensive guide will show you how to get into a routine that works for you so that you can develop the habits that move you forward. Just as a Jenga stack is only as sturdy as its foundational blocks, the choices we make throughout our day depend on the intentions we set in the morning. Like it or not, our morning habits form the stack that our whole day is built on. Whether you want to boost your productivity, implement a workout or meditation routine, or just learn to roll with the punches in the morning, this book has you covered.
John Carryrou – "Bad Blood: Secrets and lies in a Silicon Valley startup"
The full inside story of the breathtaking rise and shocking collapse of Theranos, the multibillion-dollar biotech startup, by the prize-winning journalist who first broke the story and pursued it to the end, despite pressure from its charismatic CEO and threats by her lawyers.
Liz Wiseman – "Multipliers: How the best leaders make everyone smarter"
We've all had experience with two dramatically different types of leaders. The first type drains intelligence, energy, and capability from the people around them and always needs to be the smartest person in the room. These are the idea killers, the energy sappers, the diminishers of talent and commitment. On the other side of the spectrum are leaders who use their intelligence to amplify the smarts and capabilities of the people around them. When these leaders walk into a room, light bulbs go off over people's heads; ideas flow and problems get solved. These are the leaders who inspire employees to stretch themselves to deliver results that surpass expectations. These are the Multipliers. And the world needs more of them, especially now when leaders are expected to do more with less.
In this engaging and highly practical book, leadership expert Liz Wiseman explores these two leadership styles, persuasively showing how Multipliers can have a resoundingly positive and profitable effect on organizations—getting more done with fewer resources, developing and attracting talent, and cultivating new ideas and energy to drive organizational change and innovation.
Gary Vaynerchuk – "Crushing It: How great entrepreneurs build their business and influence – and how you can too"
Four-time New York Times bestselling author Gary Vaynerchuk offers new lessons and inspiration drawn from the experiences of dozens of influencers and entrepreneurs who rejected the predictable corporate path in favor of pursuing their dreams by building thriving businesses and extraordinary personal brands.
Before you run to your local library or fill your Amazon cart, start by making a reading goal for yourself. If reading hasn't been part of your work plan, schedule yourself some time during the workday to commit to reading a business-related book. Maybe start with one book per month. Be realistic with your reading time and don't rush to finish. Take time, make notes and really absorb all the knowledge you can from each book you read.
If you find a favorite business book that you'd like all your staff to read, let us know! Salt Lake Staffing will make sure all your new employees read your favorites.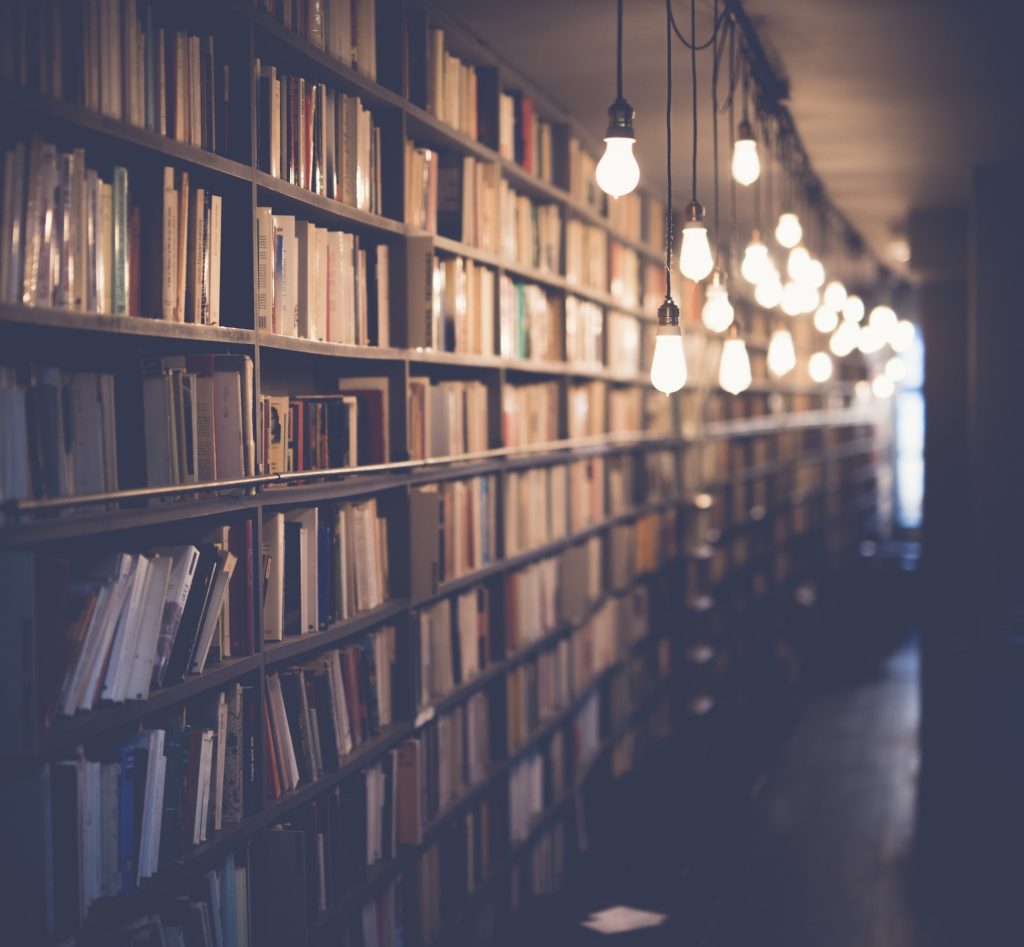 *Some book descriptions from Amazon.